Becoming in Jesus Christ, a beloved community of refuge and
reconciliation, recovery and restoration, revival and renewal
Join us for Sunday Worship at 9:45am
Wednesday Bible Study at 6:30pm
followed by food and fellowship!
OUR MISSION
We are becoming a beloved community of refuge and reconciliation, offering a safe place to heal and be reconciled with others and God; of recovery and restoration, offering a place to discover the empowerment of salvation and to gain stronger faith, hope and wellness; and of revival and renewal, offering in Christ, eternal and abundant life that can be experienced today!
PASTOR'S PROMISE
Jesus said, "Love your neighbor…"
As your neighbor I Promise:
To pray with you, To bless your home, To bless your children
To visit your sick, To join you in your struggle
To join you in protecting your streets, To fight with you against injustice
To fight with you against violence, To help you overcome addiction
To help you fulfill your dreams, To love you
To help you discover God's will for you life
With the Lord's help,
I will, I promise!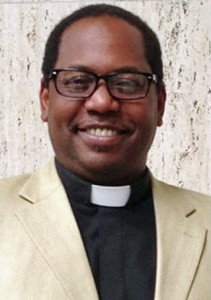 For more information contact the Rev. Eric McIntosh at stjamesecpgh@gmail.com
St. James Episcopal Church
11524 Frankstown Road
Pittsburgh, PA 15235-3199
412-242-2300